We've discussed the individualism of the U.S. culture. Yet the dissidence to that notion is that American Capitalism is a team sport. So how can a bunch of individualist form strong and competitive teams?  This is an example of the Chess rules they inject into our game of checkers.  Many of us don't quite understand how to play this capitalist game, and we end up at the bottom rung.
As we fill out an employment application or hand over our resume it is a question that we ask, "May I join your team?" Yet the gatekeepers have a particular type of person they are looking for in each available position.  If they are looking for a running back and you are slow… If they are looking for a Center and you are short…  If they are looking for a person with a bubbly people person personality, and you are a introverted tech person…
Each team has a gatekeeper.  The gatekeeper's job is to screen people from entering or exiting their team.  For example, a human resources manager is a gatekeeper for the corporate team.  They have a list of all the qualifications for each position, they manage the corporate culture and personality traits that are required for entry.  Another example of a gatekeeper is a high school math teacher.   The grade that she assesses you earned in her class is gatekeeper responsibility that determines if you move up, get to graduate or if you gain access to college.
Life is filled with gatekeepers, and many people don't realize this fact until it is too late. They have failed in the eyes of many gatekeepers and find themselves underqualified to join teams that grant the reward that we desire.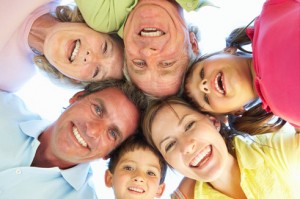 It is easy to get the impression that American culture is individualistic and lose the idea of the team effort. The first and most important team that anyone will be a part of is family.  If one is born into, or creates a strong family team environment, they have an advantage.  Yet, often times parents team building skills are contingent upon the family team they were raised in. It is to the advantage of each young adult to objectively assess their childhood to accentuate the positive and admonish the negative to ensure an expanding legacy.
The second team a person enters into is one that is designed by the government. Thus through this team
government has the right, option and power to influence all citizens' outcomes.  Schools are funded and managed by government employees.  Their focus is education of the 3 r's (Reading, Writing and Arithmetic).  So there is a delineation of responsibility between the first team and the second teams impact on the lives of our youth.  The family team is responsible for prepping students for academic success.  The second school team is to create the academic success. Read more