Individualistic people on Team Capitalism
We've discussed the individualism of the U.S. culture. Yet the dissidence to that notion is that American Capitalism is a team sport. So how can a bunch of individualist form strong and competitive teams?  This is an example of the Chess rules they inject into our game of checkers.  Many of us don't quite understand how to play this capitalist game, and we end up at the bottom rung.
As we fill out an employment application or hand over our resume it is a question that we ask, "May I join your team?" Yet the gatekeepers have a particular type of person they are looking for in each available position.  If they are looking for a running back and you are slow… If they are looking for a Center and you are short…  If they are looking for a person with a bubbly people person personality, and you are a introverted tech person…
Each team has a gatekeeper.  The gatekeeper's job is to screen people from entering or exiting their team.  For example, a human resources manager is a gatekeeper for the corporate team.  They have a list of all the qualifications for each position, they manage the corporate culture and personality traits that are required for entry.  Another example of a gatekeeper is a high school math teacher.   The grade that she assesses you earned in her class is gatekeeper responsibility that determines if you move up, get to graduate or if you gain access to college.
Life is filled with gatekeepers, and many people don't realize this fact until it is too late. They have failed in the eyes of many gatekeepers and find themselves underqualified to join teams that grant the reward that we desire.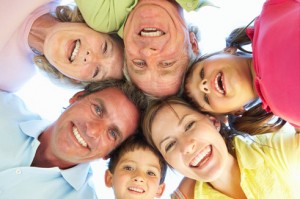 It is easy to get the impression that American culture is individualistic and lose the idea of the team effort. The first and most important team that anyone will be a part of is family.  If one is born into, or creates a strong family team environment, they have an advantage.  Yet, often times parents team building skills are contingent upon the family team they were raised in. It is to the advantage of each young adult to objectively assess their childhood to accentuate the positive and admonish the negative to ensure an expanding legacy.
The second team a person enters into is one that is designed by the government. Thus through this team
government has the right, option and power to influence all citizens' outcomes.  Schools are funded and managed by government employees.  Their focus is education of the 3 r's (Reading, Writing and Arithmetic).  So there is a delineation of responsibility between the first team and the second teams impact on the lives of our youth.  The family team is responsible for prepping students for academic success.  The second school team is to create the academic success.
The third team that we as young people join are our friend groups, later in life we refer to this team as our social life, then it develops into our network. Yet it
is an extension of a same team of Associates.  So the main 3 teams are set up and we do participate, but our culture has us strive for individuality and rebellion.  So when it comes down to asking to join the forth group of employment, we may not be as prepared as our competition.  This is what makes some rise, and some fall.
Our American system is set up in a way that says you can be as rich as you work hard/smart to be. Capitalism means that all resources (capital) is up for transference to the team with the best idea to maximize (capitalize) its use, "Profiteering."  The risk of profiteering is the failed attempts.  Investors use capital and builds a team and risks failure to gain profit.  This business owner is taking a gamble.  When he/she agrees to hire an employee, that is a gamble that states the owner thinks he/she can put an employee in a position to earn the company more money than the agreed upon wage.   This is why it is called a wage. As in wager, a gamble that if I pay an employee $20,000, the employee will add at least $30,000 in value to the company.  If the employer loses this wager, the employee loses the employment.  The employer can then place another wager against another potential employee's labor.
Another example of wage is to "wage war;" which is a bet that my army can defeat your army, winner takes all. 
When we send a resume, we are asking "Can I be a part of your team?" The employer asks himself, is this a good bet? Once an employee is hired, the employee will tend to want to be promoted to a higher level of Corporate sub-teams, such as the management team, or the Vice President team or the Executive team.  Each level has new requirements and expectations.  The one commonality of these new requirements in most corporate environments is to exchange any preset culture for the corporate culture.  The corporate culture may vary slightly on image and methodology, but universally the corporate culture is one that places the highest priority on corporate profiteering.  The higher one moves up in the organization (sub-teams) the more one has to prove this shift corporate values over and above personal and prior values.  This action is considered either selling out or selling up.
Once a company or team accomplishes high profits, they have the option of sharing that profit with the team in additional income rewards. This is a likened to "doubling down" in gambling terms.   Yet the employers and the employees are on opposite sides of the negotiating table regarding the reaping of the rewards, fruits or profit from prior success.  Employees may feel that they should be compensated more and the wealth be shared among all team players.  Yet the corporate culture prioritizes the preservation of the corporation over and above the immediate needs or demands of the waged employees.  Thus an internal battle is realized and individualism is justified as team loyalty is questioned.
Within the last 40 years there has been a decline in loyalty between sub-teams within companies. This is due to depressed wages, international trade agreements, outsourcing of jobs, (which was called globalization in the 1990's) and lack of immigration reform or enforcement.  During this same period, quality of education (team #2) has been on a consistent decline, the cost of college tuition has exponentially grown and family structures (team #1) have deteriorated.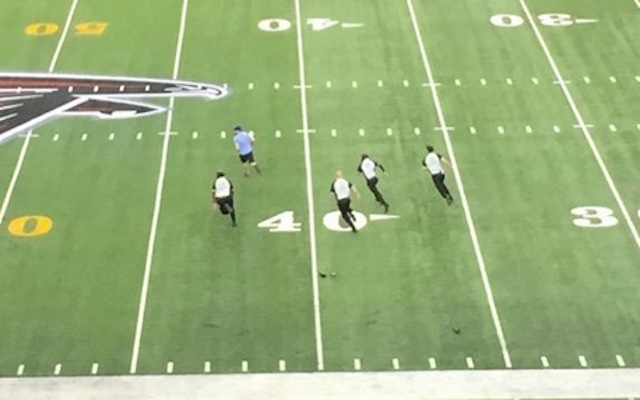 The above factors have all played a role in the quality of team #3, social networks. As people deal with more drama and trauma from team #1 they become less willing or available to form healthy and functional team #3's.  As people are failed by team #2, they congregate and form disenfranchised or criminally enterprised team #3's.  Both of which cause team #4 to use the recommendations of gatekeepers to deny or limit peoples access to teams and subteams.  Thus reinforcing a class system with the impoverished stuck at the bottom.
Share your thoughts, post a comment.